Purple geranium 'Rozanne' picture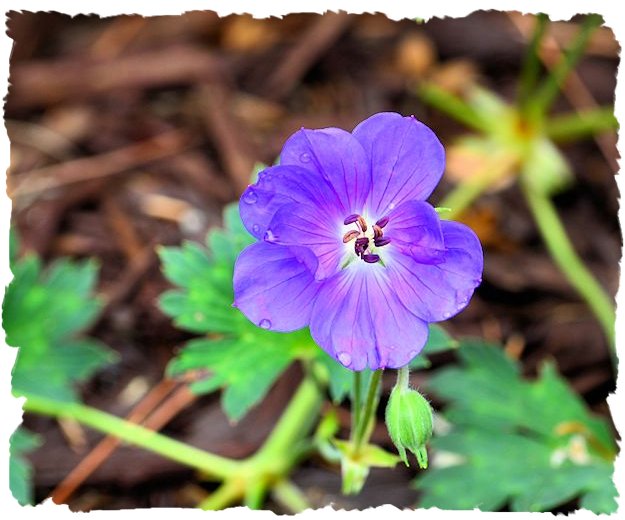 This picture of a purple geranium 'Rozanne' is from our garden and was a new plant this year, 2014. The cranesbill type geranium is becoming one of the more popular garden plants because of the many beautiful blooms it produces at any one time and because of its long blooming season. It attracts bees and butterflies. It is also a deer and rabbit resistant plant.

Below is another cranesbill geranium 'Sandrine' that we have had in our garden for a few years. This variety of geranium produces fewer flowers than 'Rozanne' and is more of a creeping type plant than a mounding plant. Both plants produce beautiful flowers all season long, though. They make great border plants and have very few pests or growing problems. When these plants start getting leggy or ragged during the hot summer, they can be cut back and new growth will appear quickly.
Plant Type - Perennial (mounding)
Light - Full sun to partial shade
Zones - 5 to 8
Size - 20" high
2' wide
Bloom time - Early summer to fall
Tips - Remove dead flower stems for new growth