Purple zinnia picture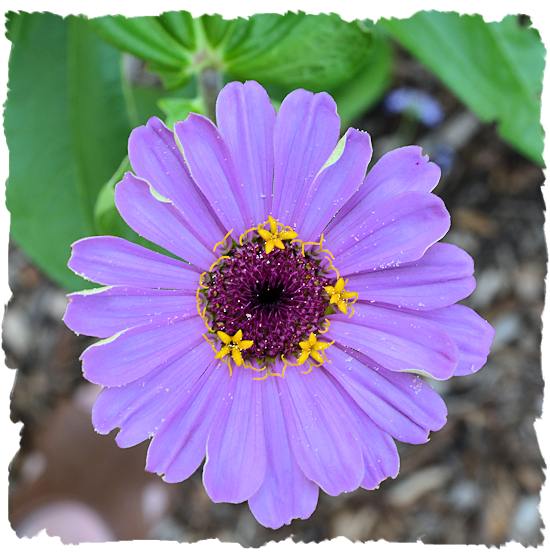 Last year was the first we grew zinnias and we're glad we did. We planted some inside ahead of time and outside when the time was right. Both methods worked well. We grew the zinnias in a large container and they did just fine. We also grew some in the flower bed, which may have done just a little bit better. Zinnias come in many different colors, bloom sizes and types. They can grow from 6" to over 3' tall depending on the type you get.

Best tips we can give you are to plant in full sun, remove any dying flowers and something we just recently learned is to pinch off the top of the plant when it reaches 4" to 6" to have a bushier plant. We will try that this year because the plants do tend to get very tall and start to fall over.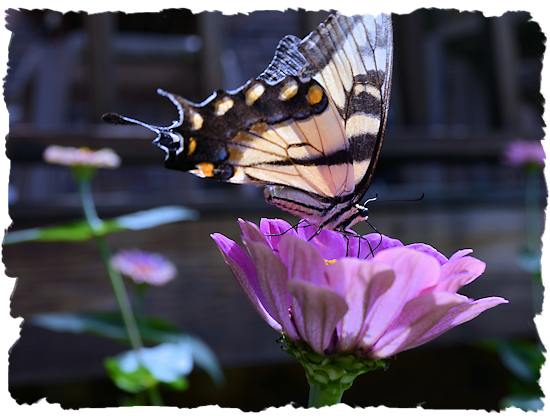 | | |
| --- | --- |
| Plant Type - Annual | Light - Full sun |
| Zones - Perennial in some species | Size - 6" to 3' high |
| Bloom time - Early Summer into Fall | Tips - Remove dead blooms, cut flowers |